​
Do you want your Instagram feed to leave a lasting impression on every visitor and encourage them to genuinely hit the 'follow' button?
​
Does it seem like every time you visit other pages their follower count has increased and their posts just keep getting better and better?
​
Ever wondered how some Instagrammers can keep up and always keep their followers entertained with new, engaging content?
​
Professional influencers and social media bloggers always 'post with a purpose' - their content is plannned, pages curated and each post is strategically and purposefully posted in its spot to create a fascinating Instagram feed for us all to enjoy - and you can easily do the same with The Complete Instagram Layout plan!
​
KIT INCLUDES
​
1.
10 x 30-DAY Instagram Design Layouts
(300 posts!
​
2.
Instagram Post Style Guide
​
3.
Color Meaning Chart for Brands
​
4.
Canva Templates of the 7 Most Popular & Effective Post Styles*
​
5.
Free Bonus: Brand Promotions Monthly Budget
​
6.
Free Bonus: Brand Promotions Planner
​
​
​
Well, here's how you can grow your Instagram following by displaying an impressively curated, masterly designed Instagram feed that will encourage engagement.
​
The The Complete Instagram Layout Kit has everything you need to curate an engaging Instagram feed that will entertain, inform and build your online community.
​
This one-of-a-kind kit reveals the 7 most popular and engagement-driving post styles for your Instagram PLUS how and when to use them!
​
​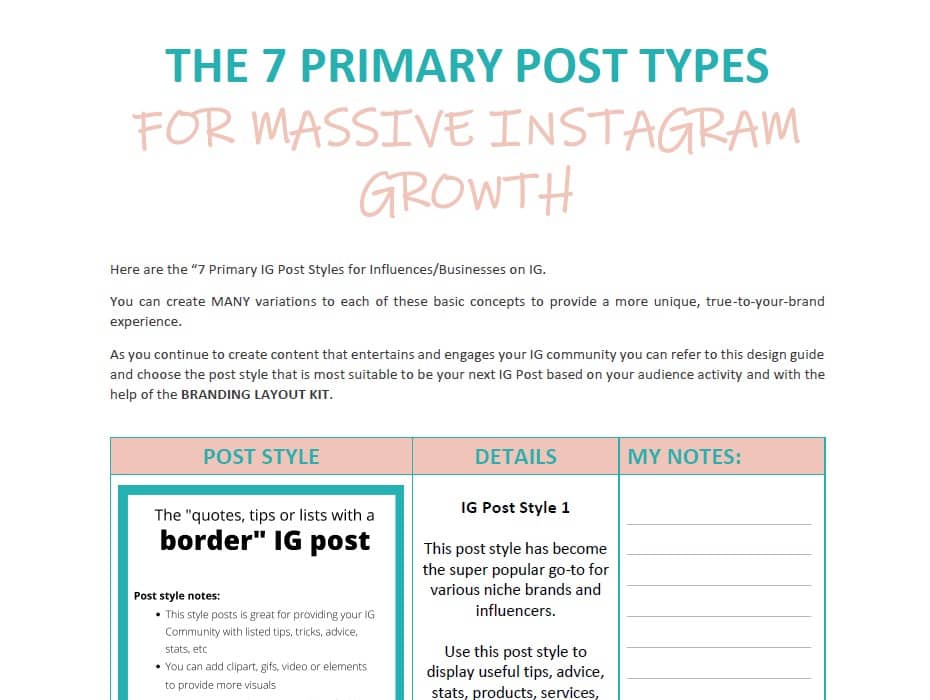 ​
And, to make things even easier for you, it also includes the 7 Canva templates* for each of these post styles which every top Brand and Influencer uses to create their attention-grabbing Instagram pages.
​
You will also receive 10 brilliantly curated Instagram Feed Layout ideas which use the 7 popular Instagram post styles.
​
GET A SPECIAL PRICE OFFER OF ONLY $10.99!
​
​
​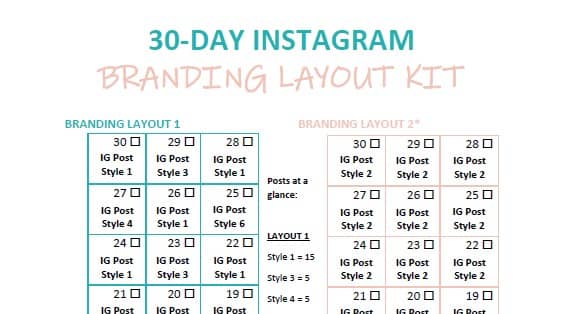 ​
Each of these 10 Instagram Feed Layouts also includes a "Layout Table" which gives you a list of the post styles and how many are needed for the Layout option.
​
You can design an entire month of Instagram posts in advance and know exactly when to post them in order to create a unique, branded display for your followers.
​
​
The Instagram Branding Layout Kit also includes a handy Color Meaning chart to guide you with selecting feed and brand colors for your post texts, overlays, borders and backgrounds.
​
​
​
​
*You will require a Canva account to edit